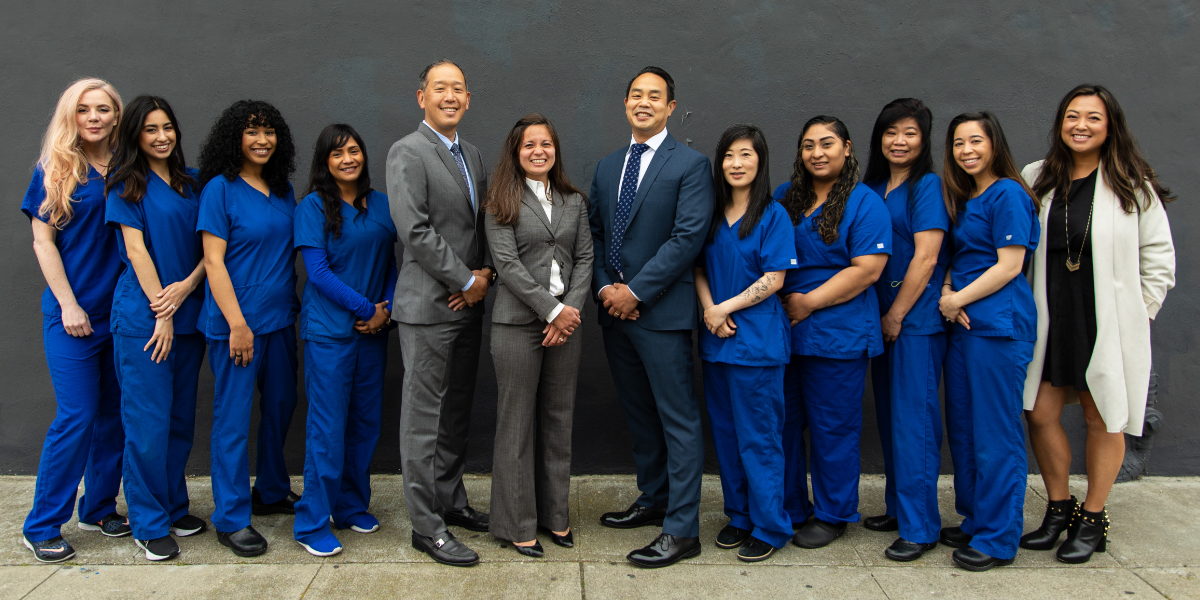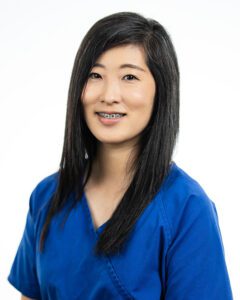 Min Young
Administrative Coordinator
Min Young joined us as an Administrative Coordinator in 2018 with a desire for opportunities to grow and learn new things. She works with the intention to help people and make a difference in their lives. Min Young enjoys camping, watching movies, and creating arts & crafts. Her dream vacation is to one day visit Japan and recommends grabbing a bite to eat at Odumak.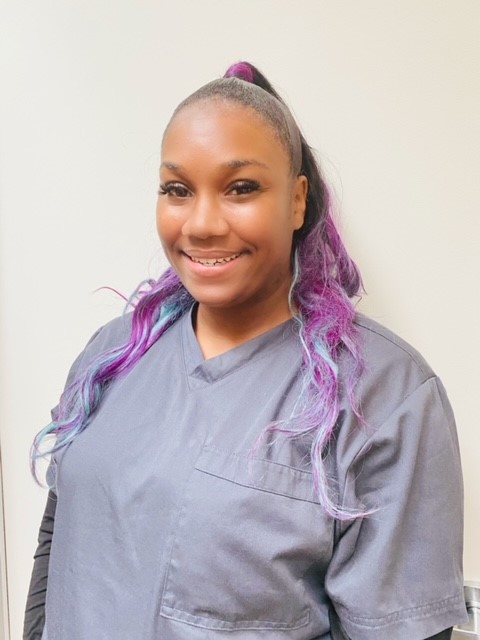 Mona'e
Patient Care Coordinator
Mona'e comes to us with 12 years of experience in administrative scheduling support, customer service, and management care. She is excited to learn from and support the team and Doctors. She also looks forward to providing wonderful care and assisting our patients. Mona'e loves to write poetry, take long walks, meditate and paint. Her favorite restaurant in the city is Thang Long. We are happy to have Mona'e on our team and hope that her dream of traveling to Paris comes true one day!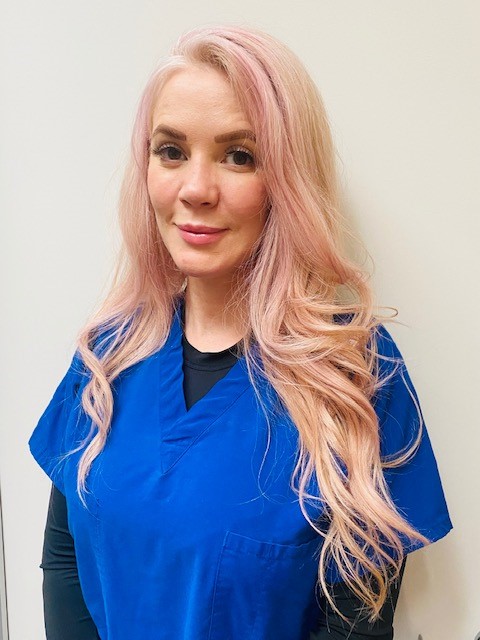 Jenny is our resident Canadian who has been calling San Francisco home for the past 12 years. With a great depth of personal knowledge surrounding dental procedures, she brings an empathetic approach to patient care and treatment coordination.
Whether she is assuaging fears regarding proposed treatment or coordinating interdisciplinary care on behalf of the practice and patients, it is her goal to truly advise and assist each patient to take the hesitation and fear out of possibly overwhelming situations.
Jenny has a real love for her role as our Patient Care Lead.
She can be counted on to answer questions and provide a positive outlook to everyone she deals with at our practice.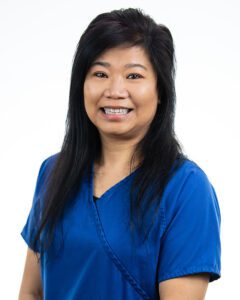 Tiffany
Accounts Administrator
She has been working in dentistry for over 30 years! She loves getting to know different people each day. She enjoys traveling, shopping, watching Chinese soap operas and sleeping! Her favorite travel destination is Hong Kong. Her favorite restaurant is Little Sheep Hot Pot!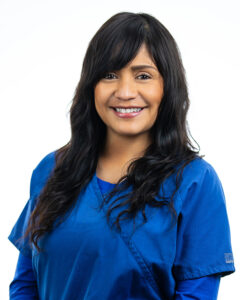 Anahi
Clinical Care Manager
I have been working in the dentistry field for over 17 years in a mixture of different specialties like General Dentistry, Periodontics, Endodontics, but so far my favorite and most rewarding is Oral Surgery. I enjoy meeting patients and helping them through their treatment. I love seeing patients leaving our office happy and with a huge smile because I know that my amazing, hardworking, and loving team did their best to make them feel at ease during their treatment. I love hanging out with my family and friends, running, going to concerts, reading, watching movies, and shows like forensic files. My favorite vacation place is Hawaii and living in Hawaii for 4-6 months is on my bucket list. My dream vacation is Tahiti or Italy.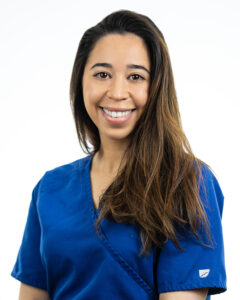 Brittany
Surgical Care Lead
Brittany is one of our highly skilled Surgical Care Lead, born and raised here in San Francisco. To Brittany, being able to help people gain their confidence back in their smile is gratifying! She has a big heart for the people around her and loves hanging out with her friends and family and finding fun concerts to attend. Brittany is also another food lover, but she has a soft spot specifically for Filipino food because it reminds her of her great grandmother! We're happy to have Brittany on her team and hope that one day, she's able to visit her dream vacation spot in Poland to see the beautiful architecture there. That sounds like it'd be an amazing experience!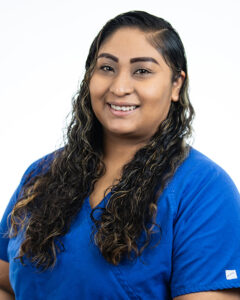 Cindy brightens our day with her smile and positive personality! As part of the SF Oral Surgery team, she loves bringing joy to our patients. Her favorite part is being able to see their smiles after receiving treatment. Cindy's favorite spot to eat in the city is Limon. On weekends you will find her hiking and capturing the breathtaking views of SF! When she is not out exploring, she is spending time with family and friends or reading a good book. Her dream vacation is the City of Gold (Dubai) and staying at the world's only 7-star hotel.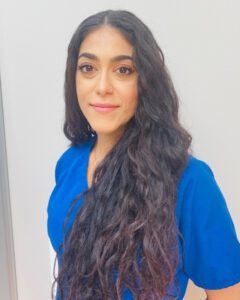 Ari comes to us with 4 years of experience working as a DA in a general dentistry office. She is eager to learn more about Oral Surgery and aspires to be an Oral Surgeon in the future. Ari is very excited to be a part of the team and get hands-on experience. If she is not at work or at home, she is definitely at the gym. She genuinely enjoys working out. Her favorite restaurant in the city is Lou's cafe. We are happy to have Ari on our team and hope that her dream of traveling to Dubai comes true one day!
Lee come to us from Cape Town South Africa, where he worked and gained experience as a dedicated dental hygienist. 
Lee is most excited about being a part of a dedicated team of professionals who pride themselves in delivering the best quality of patient care and service. He truly loves knowing he is a part of a process that creates a meaningful experience for patients. His favorite hobbies include surfing, DIY gardening, trail running, running marathons and hiking. One of his favorite restaurants in SF is Sakesan. We are happy to have Lee on our team and hope that his dream of vacation in Mazatlan, Mexico come true one day!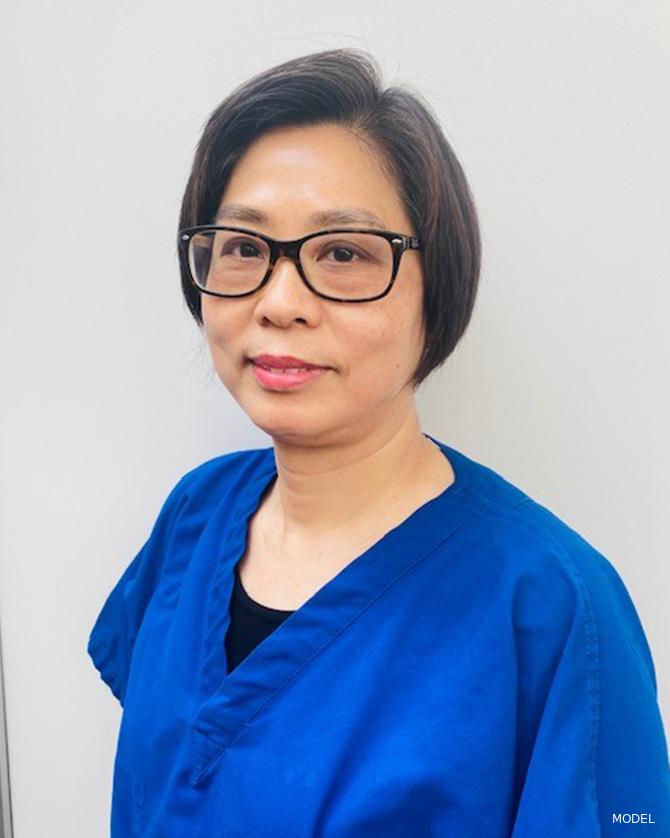 Lily
Sterilization Supervisor
Lily has worked in dental care for over 20 years, and she is excited to be part of the SF Oral Surgery team. Teamwork is dream work! Lily's hobbies include Tai chi, hiking, yoga, and cooking. Her favorite restaurant in the city is The House. Lily loves travelings and has been to Australia, Alaska, Hawaii, Mexico, Iceland, and France; her first job was as a tour guide in China! We are happy to have Lily on our team and hope that her dream of traveling to Spain comes true one day!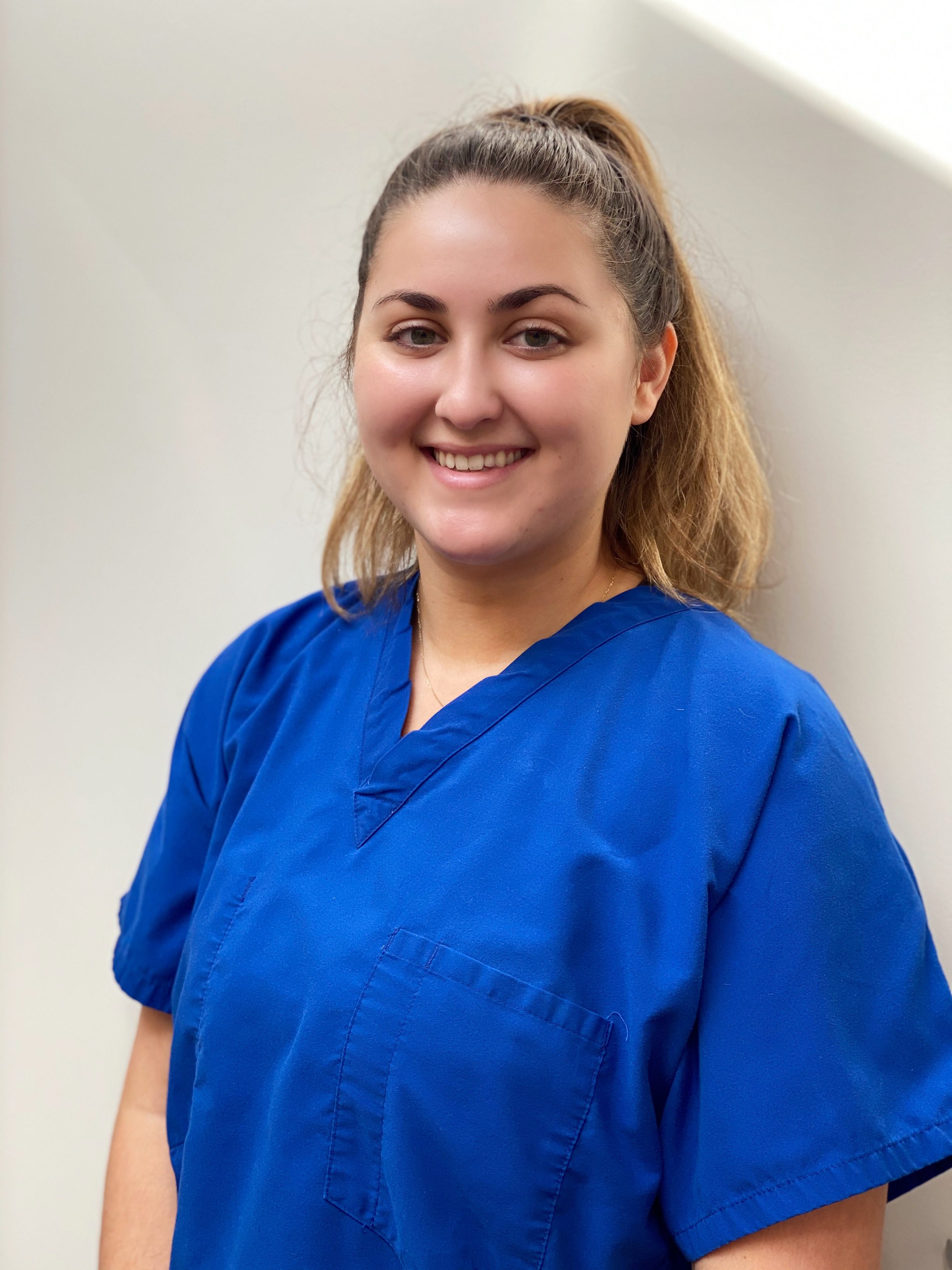 Madison has joined our SF Oral Surgery team as a Clinical Floater. She has recently graduated and finished her Post-Baccalaureate program from San Francisco State University. She is looking forward to pursuing her dreams of being an orthodontist one day.  Her favorite restaurant in the city is Sushi Zen, and some of her favorite hobbies include hiking, baking, and swimming. We are happy to have Madison on our team and hope that her dream of traveling to Greece comes true one day!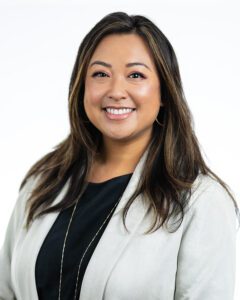 Stephanie
HR/ Professional Relationship Director
Stephanie joined the SF Oral Surgery team 2 years ago after switching careers from a fast-paced world of retail and merchandising. She wanted to be a part of an industry that valued changing lives and making a difference. She would now be a part of the family business that her father, Dr. William Chan started in 1976. It is a legacy that she is proud to continue alongside her brother, Dr. Michael Chan.
Stephanie is focused on meeting each practice's individual needs in order for our team to feel like an extension of our referral offices.
Her favorite restaurants are Liholiho Yacht Club and Mister Jiu's. We're happy to have Stephanie on our team and hope that one day, she's able to visit her dream vacation spot the Amalfi Coast and Cinque Terre in Italy.
Get To Know Your Team
|
Follow Us On Instagram