Much like a cement foundation of a house supports the rest of the house, healthy teeth are supported by bone. Bone loss is one of the most destructive and often irreversible issues that patients can face. Not only do the teeth lose support, but bone loss can also change the appearance of a patient's face. If bone loss is not treated, it can cause tremendous damage, including:
Reducing the chance of successfully placing dental implants.
Shrinking of the bones (bone resorption).
Making dentures harder to fit.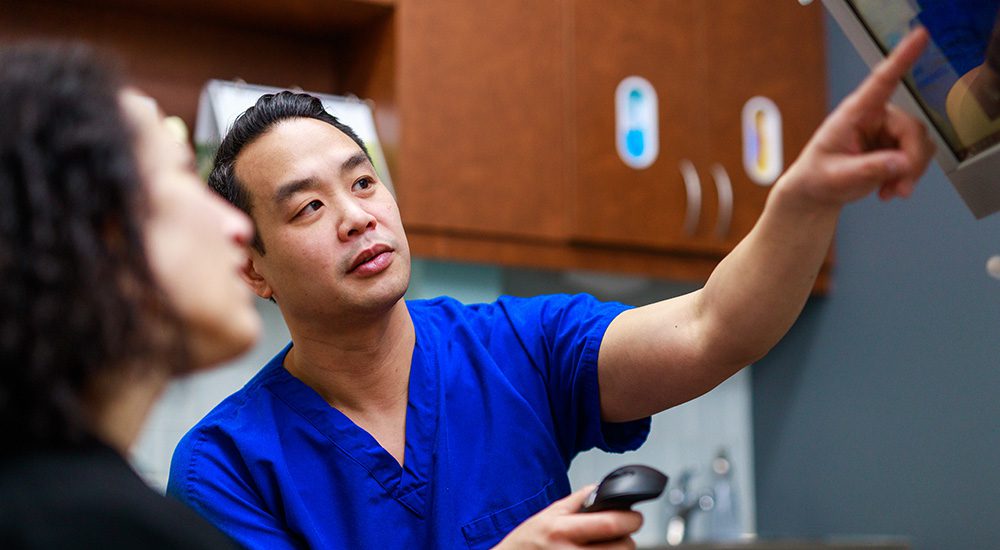 ---
What Is Bone Grafting?
San Francisco patients can get bone grafts from a variety of locations. But for dental implants specifically, our surgeons at SF Oral Surgery may take bone from one part of the body and use it to replace bone that has been lost in the jaw or supporting structures below the teeth. Alternatively, artificial grafting and/or donor grafting may be used.
---
What Does Bone Grafting Do?
Dental implants are a terrific option for patients that have lost a tooth or multiple teeth. Not only do implants provide a solid support for chewing, smiling, and speaking, but they also prevent bone loss.
Some patients may not have enough supporting bone to hold the dental implant. In these cases, bone grafting can provide sufficient bone support for a dental implant.
Some of the most common uses for bone grafts include:
Restoring bone that was lost due to decay, resorption, or trauma.
Increasing size of the bone ridge for dental implants.
Stopping progressive bone loss.
Bone grafts are critical for patients that need several teeth replaced or a full set of new teeth.